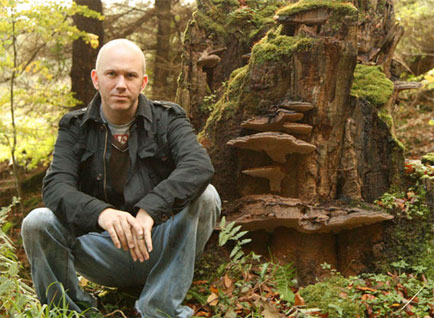 Phil is a Freelance Digital Artist, Photographer & Composer.
He has been drawing and painting fantasy and sci-fi characters and environments for most of his life, and made the jump from traditional to digital around 1998. At the heart of his work is a desire to capture a sense of magic and wonder - that feeling of child-like excitement and discovery that we can lose touch with as adults.
He uses a number of methods to create his imagery, from 2D painting using a Wacom tablet to 3D modelling in Maya, Bryce and 3DStudio Max, from digital sculpting in zBrush to matte work using his own photography as textures in his scenes.
He has won over 50 international awards, including multiple CG Choice Awards from the CGSociety and the Golden Torus Award. His work has featured in many publications, including Expose 6 and 7 from Ballistic Media and many international magazines, and he has composed music for film and television.
In 2001, he joined MediaLab Europe as a Research Associate. Over the next three years, he worked on numerous games - modelling and animating the game assets and environments, designing the sound effects, and composing the soundtracks. In 2004, Phil left MediaLab Europe to co-found Vyro Games, where for 5 years, he oversaw the creative process, while also taking a hands-on role in all aspects of content production. In 2009, he was accepted into the Illustrators Guild of Ireland.
He now works as a freelance Concept Artist/Illustrator, and is available for commissions. Please use the Contact Page for any enquiries.
Phil lives in Dublin with his wife Aifric and daughters Sofia and Ava.